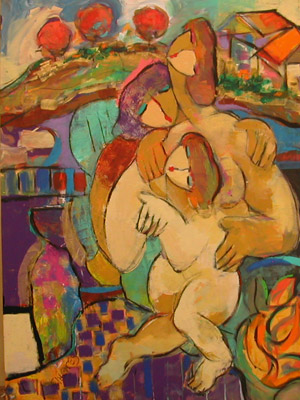 Celebration 48" x 48"
Oil Paintings By
GIORA ANGRES
** The following paintings are now available in Limited Edition (240) Giclee Prints by Giora Angres!

Love Declaration
36" x 48"

The Dance
36" x 48"

Beautiful Inspiration
48" x 36"

She and the Music
36" x 48"

Dedication
36 " x 48"
All artwork is copyright of the artist and registered under the seal of the Copyright Office of the Library of Congress, in accordance with title 17, United States Code.
ALL RIGHTS RESERVED and are for viewing purposes only. Wrongful downloading for commercial use will be prosecuted to the full extent of the law.